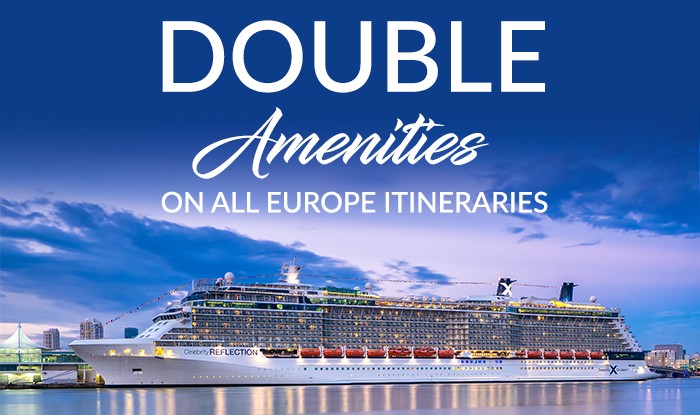 Sailing on a cruise through the Mediterranean or Europe with the world's premium cruise lines!
Luxury Cruise Connections has the best cruise deals you'll find! There's no better time to and book your Europe cruise vacation. We have exclusive group rates on unparalleled itineraries that offer unique and culturally immersive experiences in cities like Santorini, Sicily, and Provence.
This is the best time to book your next cruise vacation!
It's the beginning of Wave Season and Luxury Cruise Connections has the best deals in the industry.
We have partnered with our amazing cruise partners and negotiated group space, pricing advantages, and bonus amenities.
For the last 30 years, our experienced cruise agents at Luxury Cruise Connections have created hundreds of thousands of grand cruise experiences. This was achieved by giving our clients the best overall price, amenities, and cruise experience, through the careful pairing of their desires with the most suited cruise, air, pre & post, as requested.
Reserve your next Europe cruise vacation with Luxury Cruise Connections and receive:
SPECIAL WAVE SEASON CRUISE PERKS AND AMENITIES call for more information 866-997-0377
Upto 56% off the second guest
Up to 55% off of Cruise fares* certain restrictions apply
FREE double upgrades to verandah stateroom *select itineraries, select cruise lines
BONUS savings of up $2000 on river cruises
$50 deposits
FREE up to $1,500 on board spending money
FREE category upgrades* Select Cruise Lines Select itineraries
FREE beverage packages, gratuities, on-board credits, unlimited internet in some cases all 4
FREE specialty dining for two* Select Cruise Lines Select itineraries
FREE spa treatment* Select Cruise Lines Select itineraries
FREE Welcome Receptions* Select Cruise Lines Select itineraries
FREE on-board host* Select Cruise Lines Select itineraries
FREE Shore Excursions* Select Cruise Lines Select itineraries
Business Class air from $199 *select Cruise Lines, select itineraries
Thousands of dollars in LCC perks and amenities-* Call NOW to see what you qualify for 866-997-0377
IF YOU ARE ALREADY BOOKED DIRECTLY WITH A CRUISE LINE IT IS NOT TOO LATE TO TAKE ADVANTAGE OF THESE OFFERS. CALL FOR DETAILS 1-866-997-0377
Call Now! 1-866-997-0377 and reserve your Next Cruise Voyage today!
*All amenities shown vary and are available for specific sailings only. Call Luxury Cruise Connections at 1-866-997-0377 for more information.
---
Don't Forget to Take the Luxury Cruise Connections Challenge
Call Us With Your Best Deal - We WILL Beat It!